She told the Advertiser today: "Although you train, nothing prepares you for being offshore at 02:00 in the morning, in 42-knot wind".
MOSSEL BAY NEWS & VIDEO – Local sailor Megan Robertson is Mossel Bay's latest heroine. She crewed on Cape Dancer which came third in the Mossel Bay Race.
Megan (22) is a veritable "kid" in sailing terms and especially with regards to the gruelling, prestigious Mossel Bay Race (MBR), the country's oldest offshore yachting challenge.
It starts in Simonstown and ends in Mossel Bay.
Megan attended Curro Mossel Bay private school and won many sailing accolades as a schoolgirl in Mossel Bay. "This was simply dinghy sailing," Megan said with a smile, shaking her head today, Sunday 3 October, in an interview with the Mossel Bay Advertiser.
Megan is studying environmental law at Stellenbosch University.
She told the Advertiser today: "Although you train, nothing prepares you for being offshore at 02:00 in the morning, in 42-knot wind".
"You have to hold on to the boom to bring the main sail in. We have harnesses, strapping us to the boat, otherwise we would land in the water."
Watch a video below:
The highlight of the race was that: "When you put your mind to it, you can achieve it." She also said a highlight was that no one was injured.
Being stuck outside Cape Town in a "wind hole" was the lowlight for Megan. The yacht drifted backwards.
Even more remarkable about the race, was that of the crew of seven on Cape Dancer, two were "man down" for the whole race with seasickness. "Once you are down with seasickness, you simply can't get up," Megan says.
She burst into tears after the race, from sheer exhaustion, relief and satisfaction, she told the Advertiser.
"The mental and physical capacity the race takes, being offshore, and especially for that time – 36 hours – really tests you," she said.
The first yachts arrived yesterday in Mossel Bay from Simonstown. The first one in was Sentinal Ocean Explorer, known as Atalanta in other races. This year it was renamed because it is supporting a charity of the same name – Sentinal – which champions children's opportunities in the "ocean economy".
The second yacht in was Maker's Mark.
Adrian Kuttel, the skipper of Atalanta, told the Mossel Bay Advertiser the yacht had been his grandfather's. The family has an illustrious sailing history.
One of the crew on Atalanta, Gerry Hegie, said: "The last three hours of the race, approaching Mossel Bay, were gruelling, as the coastal gradient intensified. There was a major wind change."
Kuttel said that on the whole the race had been really rough, "going into the south-east wind". Sentinal Ocean Explorer (Atalanta) arrived in Mossel Bay at 16:34 on Saturday, 2 October, after 31 hours on the water.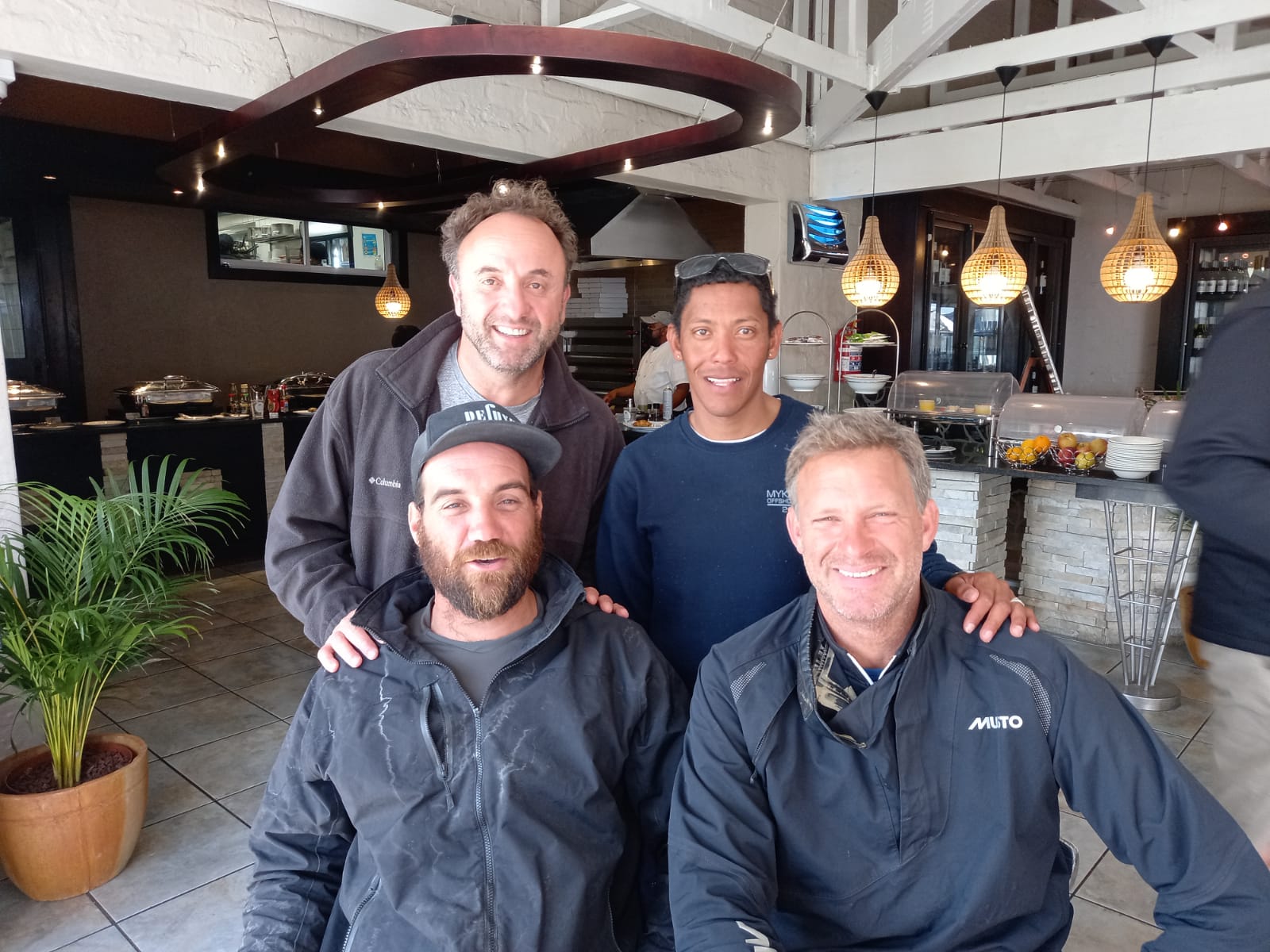 'We bring you the latest Mossel Bay, Garden Route news'
Original article: https://www.mosselbayadvertiser.com/News/Article/General/mossel-bay-s-megan-22-makes-mark-in-prestigious-race-202110030202